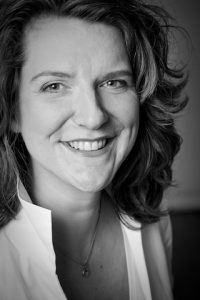 Vanessa Proudman
Vanessa Proudman is Director of SPARC Europe, where she is working to make Open the default in Europe.
Vanessa has 20 years of international experience working on Open Access, Open Science, Open Culture and Open Education with many leading universities and libraries worldwide from over 20 countries. Research and knowledge exchange are her vehicles to inform, connect and advocate for change in these areas: to increase international, national and regional policy-making and good practice in Europe.
Prior to SPARC Europe, she worked at Tilburg University leading various international networks and projects, was programme manager at Europeana and led a dept on information and IT at a UN-European region research institute in Vienna for over 10 years.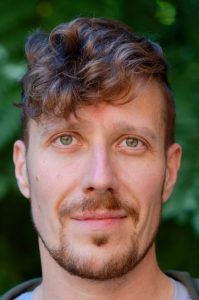 Toma Susi
Born and educated in Finland, Toma received his award-winning doctorate from Aalto University in 2011, moving to Austria two years later, where he is Associate Professor at the Faculty of Physics of the University of Vienna. His work focuses on electron microscopy and modeling of low-dimensional materials, authoring over 80 peer-reviewed articles and reviews and contributing open data and code as well as an open grant application.
He coordinated open science policy at the Young Academy of Europe, chaired an open science task force at the Initiative for Science in Europe, and was a member of the core drafting group for the European agreement on reforming research assessment.
Toma serves on the Editorial Board of Scientific Data and the Scientific Advisory Board of Open Research Europe, and was elected onto the first Steering Board of the Coalition for Advancing Research Assessment (CoARA).
More information: https://mostlyphysics.net/policy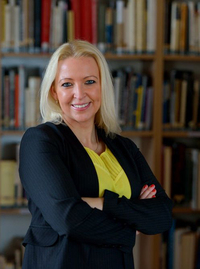 Anna Walek
Dr Anna Wałek. President of IATUL – International Association of University Libraries. An experienced library manager, an expert in the field of Open Science, and organization and management of a scientific library. PhD in Library and Information Science. She was the Director of the Library of the Gdańsk University of Technology.
Since February 2023, she has been the main specialist in the Data Processing Laboratory at the CYFRONET Academic Computer Center of the AGH University of Science and Technology in Krakow in the EOSC FUTURE project. Since October 2023, she has been the Senior Data Analyst at the Sano Centre for Computational Medicine in Krakow.
She represents Poland in the Council for National Open Science Coordination (CoNOSC).
She is a member of the Board of Directors and President (since 2022) of IATUL; a member of the SPARC Europe Board of Directors. Also a member of the EOSC Association Data Stewardship Curricula and Career Paths Task Force. Originator and coordinator of the national working group of data stewards – Polish Data Stewardship Competence Centers Implementation Network (DSCC-IN PL).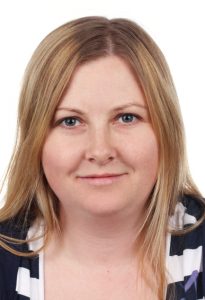 Eva Hnátková
Eva Hnátková is an Open Science Coordinator at National Library of Technology (NTK) and at University of Chemistry and Technology in Prague (UCT Prague), where she focuses on the implementation of European standards in the Czech research environment.
Eva has been active in the area of research and higher education policy at the institutional, national and European level for many years. She is former president of the European Council of Doctoral Candidates and Junior Researchers (Eurodoc) and has been a member of various Advisory Boards in European projects (e.g. DocEnhance, DIOSI or DocTalent4EU). Eva obtained her PhD in Process Engineering at Tomas Bata University in Zlín.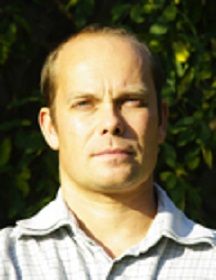 Jiří Jirát
Ing. Jiří Jirát, Ph.D., holds a Ph.D. in Chemical Engineering from University of Chemistry and Technology, Prague. Following his education, he gained valuable professional experience at Systinet BV, a software company specializing in web technologies, from 2000 to 2002.
Since 2002, he has been an assistant professor at University of Chemistry and Technology, Prague, with a focus on teaching chemical informatics and web technologies. In 2012, Jiří joined the Center for Information Services at Vysoká škola chemicko-technologická v Praze, specializing in electronic information resources. He was involved in a project from 2013 to 2017, related to chemical databases in a Prague consortium.
In 2017-2022, Jiří has taken on the role of professional coordinator for key activities in the CzechELib project, as the head of the Licensing and Administrative Unit. He is responsible for negotiations and administration of consortia and namely transformative agreements, overseeing all stages of the e-resources life cycle, methodological guidance, deeper analysis, and financial planning for acquisitions and future expenses. From 2023 he has become the head of CzechELib.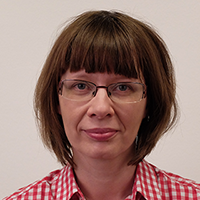 Jitka Dobbersteinová
Jitka Dobbersteinová has been working in the field of academic libraries and information science since 2000. She worked as a library manager for the British Council Slovakia and as a freelance trainer in academic publishing. In recent years, she concentrates on the area of open science.
At the beginning of 2019, she became a Head of the Department for the Support of Open Science in the Slovak Centre of Scientific and Technical Information (SCSTI) in Bratislava. Since 2018, she has been actively involved in the OpenAIRE Advance project for the Slovak Republic. She is a Board Member of SPARC Europe.